About Krillan
Screen Printing and Embroidery company focused on the artistry of shirt design.
Krillan is driven with the desire to enhance the screen printing and embroidery process through inspired designs and state of the art technology. We have fun designing and creating lasting impressions; we enjoy our job and look at each project with a new perspective to ensure individuality and creativity. We don't want to limit ourselves or our clients to the mass production of the same designs or concepts as "the other guy."
When we decided to bring Krillan to life, we made a pledge to ourselves that we will uphold the highest standard of quality, service, and design. Our goal is to create awareness to the world that high-end department stores are not the only place to get great graphic apparel. We also support the use of "green" products in both our printing and cleaning processes. Ultimately, we are here to enhance your screen printing and embroidery experience.
The Dream Team
Meet our team of experts that work hard day in and day out to ensure that you have an awesome experience when working with Krillan.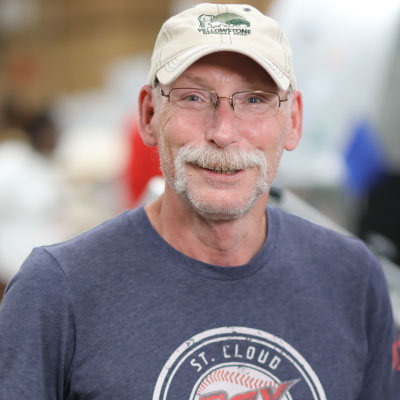 Blaine Pfeiffer
Shop Manager
When Blaine's not busy dedicating his time to printing great designs on apparel here at Krillan, he enjoys spending time with his family and camping. He also loves the feeling of the wind blowing through his hair on motorcycle rides on hot summer days.
Blaine Pfeiffer
Shop Manager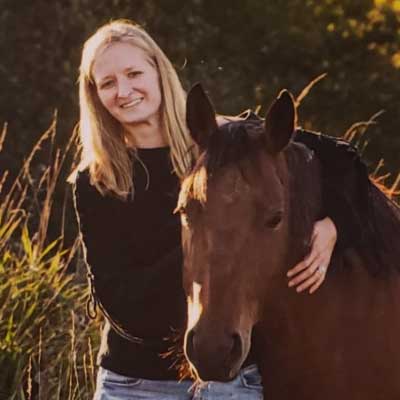 Cody Hoff
Production Coordinator
Cody is a musician who plays several instruments, is an avid crocheter, and flea market enthusiast. She collects vintage children's books, coaches her daughter's archery team, and spends her free time with her family and animals.
Cody Hoff
Production Coordinator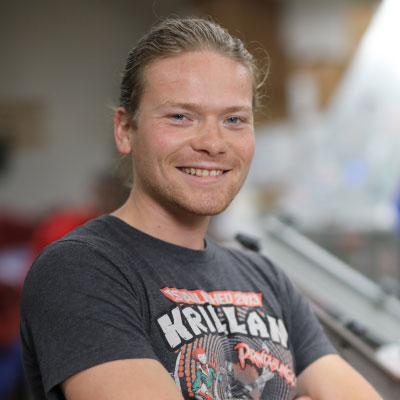 Chadler Lannes
Production Artist
Chandler is a central Minnesota native who enjoys being outside, whether walking his dog or biking scenic trails or long distances. He is also an illustrator who enjoys nerding out with comic books and graphic novels whenever he can.
Chadler Lannes
Production Artist
Cody Rokes
Lego Engineer
Cody is a self-proclaimed nerd who likes to collect and build Star Wars legos and spends too much time playing video games with his friends. He does like doing non-nerd stuff, too, like spending time at the lake in the summer with his family.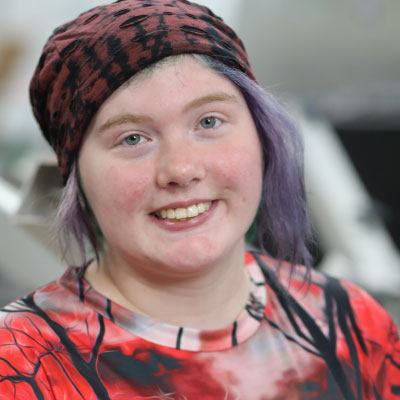 Sheridan Piner
Fulfillment Specialist
Sheridan, a sticker enthusiast who enjoys spontaneous Kwik Trip escapades and a world filled with laughter, embodies the art of living in the moment. As a vibrant soul, Sheridan embraces the beauty of unpredictability.
Sheridan Piner
Fulfillment Specialist
Want to discuss your apparel project?
View Our Blog
Explore our Articles
Read about what the experts at Krillan have to say about apparel decorating techniques and important things to consider when creating eye-catching apparel.
Read Articles
View Our Portfolio
Discover our Work
Check out some of our work! Click to view photos of apparel that we've designed, decorated, embroidered, printed, and, quite simply, made look super awesome.
View More